Curvy Customer Care Center
We Care and are Always Ready to Assist You


At Kathy's Curvy Corner, our goal is to be your full service resource for all of your fashion needs. We do this by offering outstanding, personalized customer service and by offering you the latest styles that are flattering to your figure and appealing to your personal taste. We want to listen to you and understand your fashion needs, wants and desires. You are the key to our success as we think that our customers are the best. We strive to be number one in what we do. Kathy is the boss and runs a tight ship so when things aren't perfect, then let her know. We are proud of our work and want it to show. Good or bad we want you to be able to tell us. To continue our success, we need you to be involved. Please email your thoughts, concerns, questions and ideas to:


Email: Click to Send an email to Kathy


via Chat, Email, Facebook, Phone or Text


We no longer publish our address / phone number here due to the extra ordinary amount of spam we received and telemarketers who abuse the information. We are more than happy to give our customers our information via email and be available for their benefit only.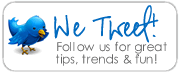 Click Here to be a Fan of Kathy's Curvy Corner on Facebook
Plus ... You Can Also Reach Kathy on Other Services (AOL, MSN, Google, Yahoo)


Kathy's F. A. Q. 's(Frequently Asked Questions)
Q) What Forms of Payment Does Kathy's Curvy Corner Accept?
A) We Accept All Major Credit Cards and also Paypal (bank, echecks, debit/credit cards) Google Checkout
~*~*~*~*~*~*~*~*~*~*~*~*~*~*~
Q) How Much is Shipping?
A) Low One-Price Flat-Rate Delivery for Any Number of Items Shipped Together:

See Our Current Shipping Rates Here

~*~*~*~*~*~*~*~*~*~*~*~*~*~*~
Q) How Do You Ship and When Will I Get My Item?
A) We Ship Daily (except when Post Office is closed) via USPS Priority Mail.
Normal Delivery Time is 2-3 Days in USA, 7-10 Days Outside of USA
Note: Peak Times May Cause Delays Beyond "Normal" Times which are out of our Control.
You Can Track Your Package Here

~*~*~*~*~*~*~*~*~*~*~*~*~*~*~

Q) Do You Accept Returns?
A) Yes! We Stand Behind Our Products and We Do Accept Returns For Merchandise Credit or Exchange. Please See Return Policy For Complete Details

* Returns are Accepted For Any Reason Within 7 Days of Receiving Your Order.

* Please Email for Return Address and Reference Number.
~*~*~*~*~*~*~*~*~*~*~*~*~*~*~
Q) Why don't you use (plus size) models to show your clothing?
A) The only reason we do not use live models is that we would rather not have to pass that expense to our customers as it is very costly and we would rather keep our prices low.

~*~*~*~*~*~*~*~*~*~*~*~*~*~*~
Q) Still Have a Question?
A)

Contact Us